SUMAC 2023
5th workshop on analysis, understanding
and promotion of heritage contents
Advances in machine learning, signal processing,
multimodal techniques and human-machine interaction
In conjunction with ACM Multimedia 2023
November 2, 2023, Ottawa (Canada)
Best Paper Award - "Why Don't You Speak?: A Smartphone Application to Engage Museum Visitors Through Deepfakes Creation" - Matteo Zaramella, Irene Amerini, Paolo Russo.
---
News and Updates
---
[2 Nov, 2023] SUMAC 2023 Best Paper Award goes to "Why Don't You Speak?: A Smartphone Application to Engage Museum Visitors Through Deepfakes Creation" - Matteo Zaramella, Irene Amerini, Paolo Russo.
[1 Nov, 2023] The D-day is almost here & we are excited to meet you all tomorrow - 2 Nov, 2023 [Schedule]
[18 Oct, 2023] Workshop Schedule Announced!
[20 July, 2023] Important dates further extended
[18 July, 2023] Submission deadline extended to 27 July
[28 June, 2023] Submissions Site Open!
[28 June, 2023] Keynotes & Program Committee Announced
[28 June, 2023] Important Dates
[25 April, 2023] Website Launched!
Overview
---
The fifth version of the SUMAC (analySis, Understanding and proMotion of heritAge Contents) workshop, like its predecessors, focuses on analyzing, processing and valorizing all types of data related to cultural heritage, including tangible and intangible heritage. As stated by UNESCO, cultural heritage provides societies with a wealth of resources inherited from the past, created in the present for the benefit of future generations.
Digital heritage data acquired are naturally massive and address a large diversity of monomodal modalities (text, structured referentials, image, video, 3D, music, sensor data). Their processing and promotion put into light several scientific challenges as well as various new use cases that are of topical interest today for the ACM Multimedia community, both for academics and industries. Like in the previous editions, we will strive to value the sharing of knowledge, algorithms and experiments; and also open source software and open data, by encouraging the submission of articles that promote this sharing policy.
Abundant heritage data is available in the most recent years. Older data, that can be called the big data of the past, are mostly locked -- they currently remain largely "hidden" from the public, in galleries, libraries, archives, museums or data producers' infrastructures. Processing heritage data to increase their visibility will act as a game changer and contribute to a large panel of communities, by enabling an outstanding pool of inter-operable data, not only as a service to citizens but also to public or private actors, by challenging the research methods at the crossing of computer science, artificial intelligence and digital humanities.
Call for Papers
---
The ambition of SUMAC is to bring together researchers and practitioners from different disciplines to share ideas and methods on current trends in the analysis, understanding and promotion of heritage contents. These challenges are reflected in the corresponding sub-fields of machine learning, signal processing, multi-modal techniques and human-machine interaction. We welcome research contributions for the following (but not limited to) topics:
Monomodal analysis: image, text, video, 3D, music, sensor data and structured referentials
Information retrieval for multimedia heritage
Automated archaeology and heritage data processing
Multi-modal deep learning and time series analysis for heritage data
Heritage modeling, visualization, and virtualization
Smart digitization and reconstruction of heritage data
Open heritage data and bench-marking
The scope of targeted applications is extensive and includes:
Analysis, archaeometry of artifacts
Diagnosis and monitoring for restoration and preventive conservation
Geosciences / Geomatics for cultural heritage
Education
Smart and sustainable tourism
Urban planning
Digital Twins
Important dates
---
Paper submission: July 30, 2023 (AoE)
Author acceptance notification: August 14, 2023
Camera-Ready: August 27, 2023
Workshop date: November 2, 2023
Submission guidelines
---
Submission format All submissions must be original work not under review at any other workshop, conference, or journal. The workshop will accept papers describing completed work as well as work in progress. One submission format is accepted: full paper, which must follow the formatting guidelines of the main conference ACM MM 2023. Full papers should be from 6 to 8 pages (plus 2 additional pages for the references), encoded as PDF and using the ACM Article Template. For author guidelines and instructions, please visit https://www.acmmm2023.org/instructions/.
Peer Review and publication in ACM Digital Library Paper submissions must conform with the "double-blind" review policy. All papers will be peer-reviewed by experts in the field, they will receive at least two reviews. Acceptance will be based on relevance to the workshop, scientific novelty, and technical quality. Depending on the number, maturity and topics of the accepted submissions, the work will be presented via oral or poster sessions. The workshop papers will be published in the ACM Digital Library.
Submission Site https://openreview.net/group?id=acmmm.org/ACMMM/2023/Workshop/SUMAC
Special Highlights
---
Best Paper Award - We will present a best paper award, accompanied with a certificate and a trophy, similar to previous editions.
Journal Special Issue - Authors of the best papers from SUMAC 2023 will be invited to submit an extended and improved version for consideration for Special Issue on Cultural Heritage in the Springer journal Multimedia Tools and Applications.
Organizers
---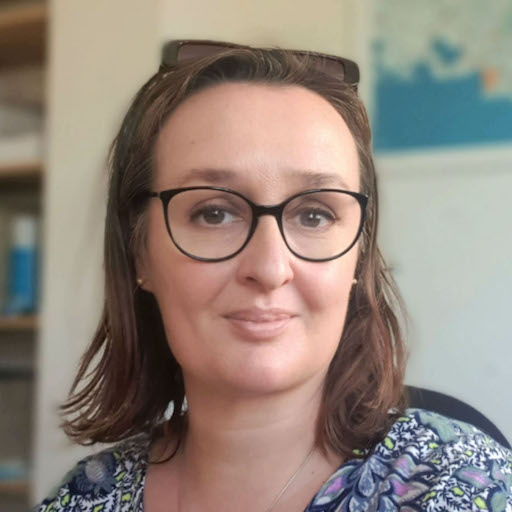 Valerie Gouet-Brunet
IGN, Gustave Eiffel University, France
Website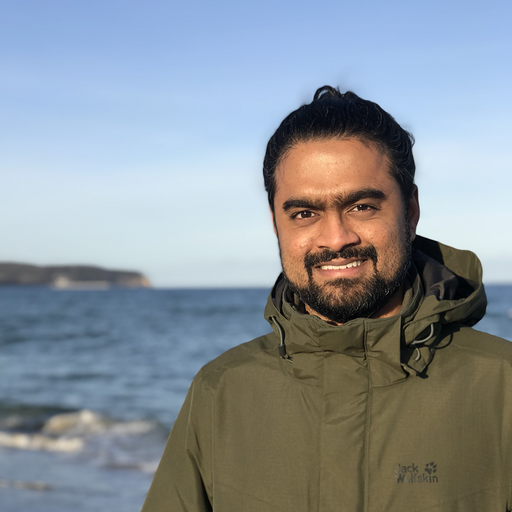 Ronak Kosti
Picsart AI Research Lab, Germany
Website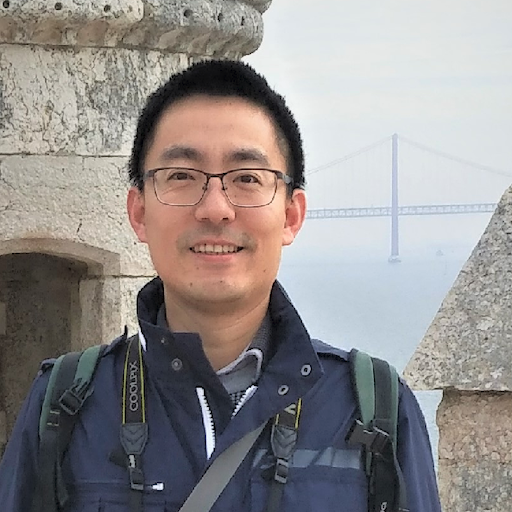 Li Weng
Zhejiang Financial College, China
Website
Keynote Speakers
---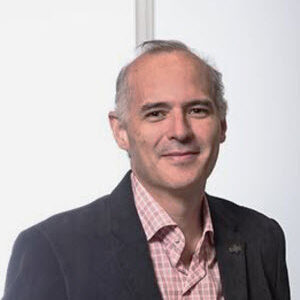 Prof.
Mario Santana-Quintero
Carleton University, Ottawa Canada
Website
Prof. Mario Santana-Quintero, is a professor at the Civil and Environmental Engineering (Carleton University) in Ottawa, Canada. He is also a Carleton immersive Media Studio Lab (CIMS) faculty member. Besides his academic work in Canada, he is a guest professor at the Raymond Lemaire International Centre for Conservation (University of Leuven). Along with his academic activities, he is the past Secretary-General of the International Council of Monuments and Sites (ICOMOS), serves as board member of the World Heritage Interpretation and Presentation Centre under the auspices of UNESCO, and honorary president of the ICOMOS Scientific Committee on Heritage Documentation (CIPA). Furthermore, he has been a Getty Conservation Institute scholar. He has collaborated in several international projects in the field of heritage documentation for The Getty Conservation Institute, UNESCO among others. In recent years he was awarded a Doctorate Honoris Causa from the University of Liege (Belgium), and he is a member of the Association of Preservation Technology College of Fellows.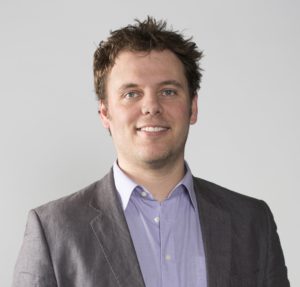 Prof.
Victor de Boer
Vrije Universiteit Amsterdam
Website
Prof. Victor de Boer is an associate professor (UHD) at the User-Centric Data Science group at the Computer Science department of the Vrije Universiteit Amsterdam (VU). He is also a senior research fellow at Netherlands Institute for Sound and Vision and act as co-director of the Cultural AI Lab. In his research, he combines (Semantic) Web technologies with Human-Computer Interaction, Knowledge Representation and Information Extraction to tackle research challenges in various domains. These include Cultural Heritage, Digital Humanities and ICT for Development (ICT4D). He is currently involved in the following research projects: (1) InTaVia: making linked cultural heritage and biographical data usable for end-users; (2) Pressing Matter: developing data models to support societal reconciliation with the colonial past and its afterlives; (3) Interconnect: machine learning on IoT and smart energy knowledge graphs; (4) CLARIAH: investigating how to use linked data for connecting Linked media; (5) Hybrid Intelligence: Augmenting Human Intellect; and (6) CARPA: responsible production using crowdsourcing in Africa.
Accepted Papers
---
Schedule (Ottawa time, 2 Nov 2023)
---
Keynotes: 40 min talk + 10 min Q&A; Orals: 20 min talk + 5 min Q&A
---
Time
Title
Presenter
08.30 - 08.45
Opening Welcome
SUMAC Chairs
08.45 - 09.35
(KeyNote Talk) Knowledge Graphs for Cultural Heritage and Digital Humanities
Victor de Boer
09.35 - 10.00
Spatially Localised Immersive Contemporary and Historic Photo Presentation on Mobile Devices in Augmented Reality
Loris Sauter
10.00 - 10.30
Coffee Break
10.30 - 10.55
"Do touch!" - 3D Scanning and Printing Technologies for the Haptic Representation of Cultural Assets: A Study with Blind Target Users
Anika Spiesberger
10.55 - 11.20
SniffyArt: The Dataset of Smelling Persons
Mathias Zinnen
11.20 - 13.00
Lunch Break
13.00 - 13.50
(KeyNote Talk) Opportunities and Challenges in digitally transforming World Heritage at 50+ years
Mario Santana Quintero
13.50 - 14.15
Why Don't You Speak?: A Smartphone Application to Engage Museum Visitors Through Deepfakes Creation
Matteo Zaramella
14.15 - 14.40
Latent Wander: an Alternative Interface for Interactive and Serendipitous Discovery of Large AV Archives
Yuchen Yang
14.40 - 15.15
Award Ceremony and Wrap-Up
SUMAC Chairs
(Poster)
Beyond Built Year Prediction: The Bag of Time Model and a Case Study of Buddha Images
Li Weng
(Poster)
Clustering for the Analysis and Enrichment of Corpus of Images for the Spatio-temporal Monitoring of Restoration Sites
Laura Willot
Program Committee
---
Margarita Khokhlova (Fujistu)
Nathalie Abadie (IGN, France)
Marin Ferecatu (Cnam, France)
Prathmesh Madhu (FAU, Germany)
Mathias Zinnen (FAU, Germany)
Giulio Poggi (Cultural Heritage Technologies, IIT, Italy)
Jenny Benois-Pineau (Université de Bordeaux/LABRI, France)

Edgar Román (ITAM, Mexico)
Jing Zhang (The Uni. of Sydney, Australia)
Stephane Marchand-Maillet (University of Geneva)
Ronak Gupta (E-infochips Pvt. Ltd., India)
Sinem Aslan (University of Venice, Italy)
Bhuvan Sarupuri (TOPdesk, Hungary)
Sponsors
---
Previous Editions
---